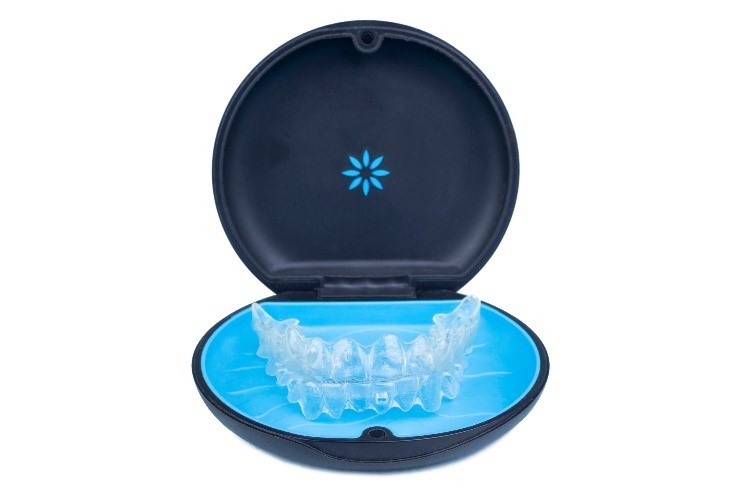 Not all dental professionals are qualified to provide clear aligner treatment. It takes someone with the skill, training, and experience to successfully administer care and ensure long-lasting results. Patients who are wondering how to find an Invisalign provider in the Naperville area should consider the following tips when preparing to undergo treatment.
Find an Expert Certified in Invisalign Treatment
Finding an orthodontist who can provide Invisalign is always an option; however, if a dental practice does not have an in-house orthodontist on staff, it can be helpful to find a dentist who is certified to provide Invisalign treatment. This not only provides patients with greater confidence when choosing a professional for orthodontic work, but it also expresses the commitment and intrigue of the dentist to provide patients with greater services outside the realm of general dentistry.
At Grand Dental – Naperville, Dr. Marcos Montoya not only received his dental doctorate from the University of Illinois at Chicago Dental School, but he's also a graduate of the United States Dental Institute and is certified in Invisalign. This means he has the training and experience to successfully treat patients who desire straighter, more perfectly aligned smiles.
Find a Practice That Offers Invisalign Teen
Teenagers are often some of the most self-conscious patients dentists see. Because of the pressures at school, it can be difficult navigating high school with misaligned teeth or an improper bite. Fortunately, with Invisalign Teen, younger individuals can undergo discreet treatment that moves teeth in the right direction. Instead of wearing bulky metal braces, they, too, can enjoy the many benefits Invisalign offers.
Dr. Montoya at Grand Dental – Naperville is pleased to offer Invisalign Teen to younger patients. Designed with a blue dot indicator to identify when it's time to switch out current trays for new ones, parents can easily determine if their child is wearing their trays accordingly, and dentists can more readily know if positive progress is being made.
Find a Dentist Willing to Share Reviews
A clear indicator as to whether an individual should visit a particular dentist for treatment is whether they provide access to patient reviews. Many dental practices make it easy for people to read online reviews directly from their websites; however, if it is not easily accessible or impossible to find, it could be a red flag.
The team at Grand Dental – Naperville makes it easy to not only read online reviews but also view video testimonials of patients who have received high-quality care.
When choosing an Invisalign provider, patients should take their time and identify the criteria they desire in a professional. Dr. Montoya and the team at Grand Dental – Naperville can make the process easy while giving patients greater peace of mind and confidence when pursuing Invisalign treatment.
About the Author
At Grand Dental – Naperville, our team is pleased to provide orthodontic solutions to patients looking to straighten their teeth. Because poor oral health and self-conscious appearances can be the result of crooked, overcrowded, and gapped teeth, we provide individuals the opportunity to pursue treatment using Invisalign clear aligners. Contact us today by visiting our website or calling (630) 576-9970 to find out why professional care leads to greater results than at-home, DIY solutions.