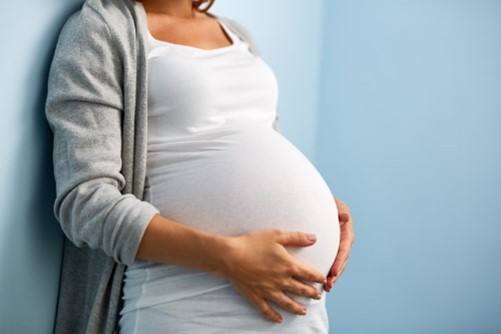 Expectant mothers experience a range of hormonal changes and emotions. From hair thinning and weight gain to unexplained bouts of crying and even the development of gingivitis, nine months of gestation can take a toll on a woman's body. In this article, the connection between the early stages of gum disease and pregnancy in Naperville will be discussed as well as what a person can do to prevent it in the first place.
Why is Gingivitis Likely During Pregnancy?
Also referred to as "pregnancy gingivitis," this common condition occurs throughout the nine months a woman carries a child. It is normal for progesterone levels to increase during this time, as hormones are continually changing. But it also places women at a higher risk for gingivitis.
Some of the most common symptoms an expectant mother can develop include:
Bleeding and inflamed gums
Receding oral tissues
Bad breath
Redness and tenderness of the gums
Between the second and eighth months are the most likely times for pregnancy gingivitis to develop, but it often becomes more prominent during a woman's third trimester. Because of the increased risk, it is also normal for women to become more susceptible to tooth decay. If left untreated, it can lead to tooth loss.
Ways to Prevent Pregnancy Gingivitis
A periodontist in Naperville can provide essential tips to make it easier to avoid gingivitis from the start. Instead of waiting until a patient is pregnant and experiencing symptoms, there are proactive steps a person can take to minimize their risk and ensure a healthier self and baby. These include:
Developing a good oral hygiene routine – Brushing twice a day, flossing at least once a day, and rinsing with a mouthwash designed to reduce the risk of gum disease can reverse early signs of gingivitis and improve the health of an individual's gum tissue.
Eating healthier foods – Although cravings are normal for most women, especially those that are considered "unhealthy," it is best to swap out sugars and starches for healthier alternatives. Leafy greens, fruits, vegetables, whole grains, and dairy make up a balanced diet that is beneficial for all parties. Also, it is best to avoid sugary beverages and instead, consume plenty of water.
Maintain regular visits to the dentist – Pregnant mothers must be mindful when visiting the dentist. Certain steps must be avoided (i.e., dental X-rays) during specific trimesters. However, a skilled dentist will ensure a thorough checkup and cleaning are completed every six months to reduce the risk of gingivitis without harming the unborn child.
Gingivitis does not have to be normal for expectant mothers. With the help of a trusted professional who understands the potential dangers it can cause for the woman and the baby, proper precautions can be taken to keep teeth and gums healthy throughout the nine months of pregnancy.
About the Author
At Grand Dental – Naperville, our in-house periodontist has years of experience and training to help patients achieve better oral health. We provide effective gum disease treatment to eliminate hardened plaque and tartar and reduce the risk of advanced periodontitis. When pregnant mothers arrive with early signs of gingivitis, our team can readily address the problem, effectively working to improve the oral tissues. Contact us today by visiting our website or calling (630) 576-9970.